Satellite Docking in a Space Shuttle
Related Videos
AMERICAN EPISODES, in association with SONIK VIBE, presents: "On The Drive - The Island City - Wilton Manors, FL" with the paparazzi catching Kitty Meow of The Kitty Meow Show of Happening Out Network and Hotspots Magazine at The Manor Nightclub on Wilton Drive in Wilton Manors, FL. Learn more at ht...
SONIK VIBE Club Dance Background at http://sonikvibe.com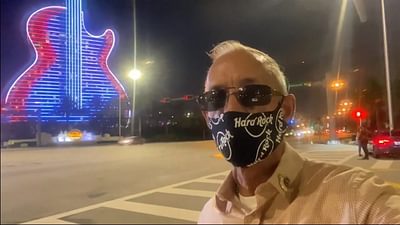 February 09, 2022
00:04:45
A music video tribute to Seminole-Fire Chief Don Petrellio who passed to COVID-19 while serving the public. Produced by SONIK VIBE while at Seminole Hard Rock Hotel and Casino in Hollywood, Florida.